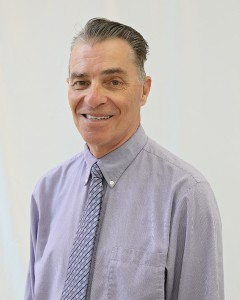 Jeff Sypersma                                Bradey Malloy
SIOUX CITY, IA (Nov. 11, 2021)—Northwest AEA will have a new leader at the helm of its Information Technology department beginning in January 2022. Bradey Malloy was promoted from network administrator to director of information technology. The agency has been privileged to employ Jeff Sypersma in the leadership role for 24 years, which doesn't account for the many years he also contracted with the AEA before becoming an employee.
"Jeff has been an integral driver in our technology department and has been a constant learner throughout his years at the AEA," said his manager Katy Evenson, executive director of educational services, media, and technology. "After many years of service, Jeff has decided it is time to move on to a new adventure. Consequently, he will be officially retiring at the end of December 2021."
Last week, Northwest AEA held internal interviews for the director of information technology in order to continue the work Jeff has started.
"We are pleased to announce that Bradey Malloy has accepted the role of director of information technology at Northwest AEA," stated Evenson. "We are certain Bradey's knowledge of technology and vision for the future will complement all of our work."
###
With offices in Cherokee, Denison, Le Mars, Onawa, Sioux Center, and Sioux City, Northwest Area Education Agency (AEA) works in partnership with public and accredited private schools in a 10-county area of northwest Iowa to help assure that all children reach their full potential. The AEA provides special education support services, media and technology services, a variety of instructional services, professional development and leadership to promote school improvement. The Iowa General Assembly created the state's AEA system in 1975. It is widely regarded as one of the finest in the country. For more information about Northwest AEA, visit www.nwaea.org.